Welcome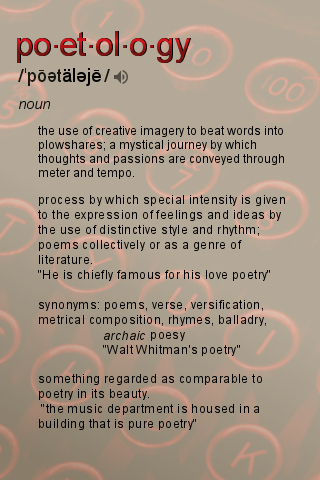 Some dream of running their hands along the sleek lines of a '65 Shelby Cobra sheltered in the shade of an open garage as passersby quietly lust for a chance to ride shotgun. Others snap selfies of breathtaking vistas in far away lands to celebrate their travels. To each, the experience is poetry.
Maybe it's captured in the confines of a 140-stroke Tweet. Or burried in the ruffled pages of a blue-ruled journal.
For me, PDX Poetology is both journey and destination. It is a collection of my poetry and prose, and a celebration of my craft. My ultimate dream is to make it a virtual gathering place for poets throughout the Portland area as a vehicle to share their writings and as a writer's resource.
To learn even more about the PDX Poetology project, click the logo below.